Grow or Die – The Mindset that Shapes the Culture at Work 365
Clever strategy, high-performing employees, or great products – what separates good organizations from great ones? While all these factors are critical contributors to organizational success, are these alone enough for driving sustainable and continuous success?
The factors mentioned above are of critical advantage. However, this advantage can fade if the organization does not build all this on top of something more fundamental; something called culture.
In today's competitive market, what everyone is doing might not be dramatically different. However, what separates the wheat from the chaff is 'how' people do things. Organizational culture begins with what organizations do and how they do it.
Organizational culture also is defined by shared mindsets and beliefs that influence the behavior of the workforce. What is also true about culture is that like an iceberg, most of what matters are not readily seen. This is because culture is a set of behaviors and underlying mindsets that shape and define how people work with each other, every single day.
One of the elements that shape the culture and influences it heavily at Work 365 is that of growth. Our organization is steeped deeply in the values connected with growth and adaptability especially since we have moved into a world defined by constant disruption and change.
We are aligned deeply with the concept of a growth mindset. A growth mindset is a belief that everyone is capable of growth, that potential is not predetermined but has to be nurtured, and that everyone and anyone can change their existing mindsets and adopt more positive ones.
A growth mindset and a culture of continuous learning
A growth mindset and a culture of continuous learning are directly proportional to each other. The more an organization tries to drive the growth mindset, the more they have to focus on its learning initiatives.
This is so since growth demands the learning of new skills and the unlearning of skills, processes, and actions that do not serve us to achieve the goal. Our organization is highly invested in driving employee learning and growth and as such has a thriving L&D team that works hard to help our employees enhance their technical and critical skills.
Our employees are also highly focused on learning and are insatiably curious. However, this also means that our employees are quick to identify mistakes and recognize failures fast. For this to happen, employees need to be very good at what they do. They have to have extremely high levels of technical knowledge, greater self-awareness, and confidence to capably course correct.
The right attitudes, as such, are critical for the employees to be on the path of continuous learning, development, and growth. It also demands greater levels of empathy and self-assuredness to be a part of a collective. This is because we feel that we need to be open to all ideas to thrive. And for that, we need the confidence to be open to others' ideas and not feel that the success of others diminishes our own.
Creating opportunities for growth
While we have learning and development initiatives at work, our employees are also encouraged to identify areas outside of these boundaries to see where they would like to go. We genuinely believe that there are no limits to learning. In the true spirit of Start Trek, we would support our employees "go where no one has gone before."
Given that we are a democratic organization that believes in listening to our employees, our employees can take time to pursue the skills they need to evolve and grow in their current and future roles. Along with providing guidance and opportunities to increase and improve skills, we also give employees the time they need to think and identify these opportunities.
Hello Growth Days
Apart from the regular leaves that our employees get, we give them 'growth days'. Growth days are an additional day off each month. This day is for the employee to do things that contribute to their own personal or professional development.
The concept of growth days emerged as we recognized that simply talking about a growth mindset and having learning and development opportunities was not enough. We need to help employees carve out space to actively invest in identifying opportunities and doing things.
While most organizations want employees to do so on their own time, we recognize the challenge of getting more time out from packed schedules can be draining and sometimes almost impossible.
That apart, we cannot eliminate the 'human' part of human resources. The world of work has operated in a certain way over decades. We have all been influenced by the ideology of 'hard work' and not 'smart work'. The cultures and social conditions over the years have created certain unconscious biases – one of the most prominent ones being that taking a day off for personal development is unnecessary.
We don't conform to this philosophy. We believe that smart work trumps hard work. We believe in outcomes and individuality. Demanding homogeneity in today's diverse environment cannot drive organizational futures. And we believe that people need to be given time, guilt-free time, to invest in their personal and professional development and growth.
Over the years we have seen this concept take a strong foothold within our organization. Our employees have taken these days to study for certifications, take training, or to even learn pottery…we don't decide what they do on this day off. All we want for them is to use it to fuel their growth and come back happy, fulfilled, and brimming with great ideas.
Are you looking for job opportunities?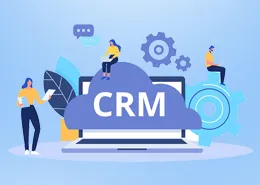 https://www.work365apps.com/wp-content/uploads/2022/05/integrated-crm-thumb.png
185
260
Ketan Jawale
https://work365apps.com/wp-content/uploads/2021/12/work-365-new-logo-4.png
Ketan Jawale
2022-05-04 09:42:57
2022-05-10 11:14:10
The Business Benefits of an Integrated CRM Solution for Microsoft Partners
https://www.work365apps.com/wp-content/uploads/2022/05/reconciliation-partner-thumb.png
185
260
Ketan Jawale
https://work365apps.com/wp-content/uploads/2021/12/work-365-new-logo-4.png
Ketan Jawale
2022-05-04 09:06:43
2022-05-17 14:46:39
The Complex Web of Reconciliation for Microsoft Partners and Resellers
https://www.work365apps.com/wp-content/uploads/2022/04/billing-automation-img-thumb.png
185
260
Ketan Jawale
https://work365apps.com/wp-content/uploads/2021/12/work-365-new-logo-4.png
Ketan Jawale
2022-04-29 12:30:05
2022-05-13 11:40:55
Billing Automation: The Secret Solution for Finance Leaders Looking to Enable Hypergrowth
https://www.work365apps.com/wp-content/uploads/2022/04/Grow-or-Die-thumb.png
185
260
Ketan Jawale
https://work365apps.com/wp-content/uploads/2021/12/work-365-new-logo-4.png
Ketan Jawale
2022-04-20 13:25:22
2022-04-21 09:36:33
Grow or Die – The Mindset that Shapes the Culture at Work 365
https://www.work365apps.com/wp-content/uploads/2022/03/connect-wise-work-365-feature.png
185
260
Ketan Jawale
https://work365apps.com/wp-content/uploads/2021/12/work-365-new-logo-4.png
Ketan Jawale
2022-03-28 13:13:15
2022-04-04 06:55:23
ConnectWise + Work 365 – The Winning Combo to Sustain Business Profitably for MSPs