Use your Microsoft co-op incentives as a CSP reseller to accelerate growth
Quick Background: In Jan 2020, Microsoft started accumulating funds through the co-op program for its CSP resellers. MSP partners have been accumulating funds that can be deployed starting in July 2020.
These co-op funds can be used by Microsoft channel resellers towards qualified activities that grow their business. In addition to driving demand co-op investment funds are meant to help resellers focus on these critical areas:
Creating and sustaining recurring revenue

Greater certainty and stability.

Maximize customer engagement

Invest in relationships and become a trusted advisor, increasing engagement and adoption.

Deliver additional services

Upsell and cross-sell opportunities.
Self-Service for CSPs and MSPs
10 Stats And Reasons That Prove That Microsoft CSPs Need Self-Service TODAY
Microsoft co-op incentives
The Microsoft co-op guide directly lists various qualified activities, including demand generation activities like tradeshows and events. Neither of these is a viable opportunity in a COVID-dictated 2020. Along with marketing activities, what is not always obvious is the opportunity to automate processes. Microsoft Direct resellers incur a significant burden in managing and provisioning seats and services.
Investing in a branded self-service site that allows your customers to manage their current services, while also purchasing new services, saves you time and resources and grows revenue.
Resellers with self-service portals can offload almost 80% of provisioning changes, significantly increasing customer satisfaction, and freeing up time to pursue other value-adding activities.
The guidebook explicitly states that you can use these funds for branding activities. These branded self-service portals facilitate customer engagement, demand generation, and revenue growth in five main ways:
Customers want increased transparency, the ability to manage services themselves, and real-time insight into costs and billing.

It's a direct channel for customer collaboration and communication

Once implemented, these portals provide targeted information and allow your team to communicate (and market) directly to these customers when managing this portal.

They eliminate work for your team and the customer

Fewer emails, less back-and-forth, and more automation = less effort.

It unlocks upsell and cross-sell opportunities

These portals provide additional visibility into product catalogs, and your unique offerings, facilitating more in-depth conversations around business needs.

Payments and billing are automated

Add unique services, your IP, and other new products to the existing subscription account.
Create your own company-branded, self-service portal

Work 365 enables you to build a portal for your customers to view usage data, access personalized pricing, and create a customized product catalog.

Integrate your Provisioning, Billing, and Payments systems with Work 365

Focus more on business needs and product value through more in-depth discussions with clients on how to grow their businesses.

Identify business trends and insights with the data and reporting

Have all your teams work in one system that includes all your customer data.
The Microsoft co-op program incentivizes resellers to invest in their growth using Microsoft funds. Work 365 can help you along with that journey.
Understand changes a Microsoft Partner needs to make to eliminate roadblocks and scale business growth.
If you found this material helpful, please share it on social media.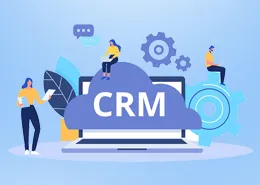 https://www.work365apps.com/wp-content/uploads/2022/05/integrated-

crm

-thumb.png
185
260
Ketan Jawale
https://work365apps.com/wp-content/uploads/2022/10/Work-365-New-Web-Logo-White.png
Ketan Jawale
2022-05-25 09:42:57
2022-11-16 08:51:22
The Business Benefits of an Integrated

CRM

Solution for Microsoft Partners
https://www.work365apps.com/wp-content/uploads/2022/03/connect-wise-work-365-feature.png
185
260
Ketan Jawale
https://work365apps.com/wp-content/uploads/2022/10/Work-365-New-Web-Logo-White.png
Ketan Jawale
2022-03-28 13:13:15
2022-11-16 09:44:10
ConnectWise + Work 365 – The Winning Combo to Sustain Business Profitably for MSPs