Microsoft New Commerce Experience – How much do Microsoft CSPs need to worry?
Microsoft New Commerce Experience (NCE)
By offering services like the Azure cloud and other enterprise applications, Microsoft has been involved in defining the fundamental building blocks of the digital economy. A large number of businesses rely on Microsoft's partners or more specifically Cloud Solution Providers (CSP) to leverage the enterprise giant's world-class digital offerings. Over the years, several CSPs have built their own packaged offerings and customized managed services for their customers by leveraging Microsoft's flexible partner agreements.
To further enhance the experience that customers have while leveraging services either directly from them or through CSPs, Microsoft has brought the New Commerce Experience (NCE) to the table. Initially launched for Azure, the tech giant has announced the roll-out of NCE for most of its successful enterprise platforms like Dynamics 365, Microsoft 365, and Power Platform.
Get this checklist as you plan your transition to the New Commerce Experience
What does NCE have in store?
NCE first came into the picture in 2019, when Microsoft moved Azure into its new commerce platform and also announced that going forward there will be a gradual transition of all its offerings into the new platform.
In simple terms, NCE is the key enabler of Microsoft's strategy to offer a Per-Seat model for CSP offerings. It is intended to streamline the purchase experiences of customers across diverse channels and for a range of cloud offerings from Microsoft. The world's largest software maker also aims to equip CSP with the ability to offer better customization, tooling, and innovative services for customers through the new initiative while minimizing pricing complexities.
As per the new framework, Per Seat models for Microsoft 365, Dynamics 365, and Power Platform will be offered as SKUs having commitment periods in the range of as low as 1 month to as high as 3 years (for Dynamic 365 only). The 3 major tiers of commitments available for offerings are
End customers will witness a 20% increase in their premiums should they opt for the Monthly Commitment option as Microsoft is standardizing their cost structure to be in tune with acceptable industry trends.
The biggest change, however, is the new cancellation policy that deviates from the previous model that was followed for years. Microsoft will now allow customers to cancel their subscription only during the initial 72-hour window since purchase and any further early termination requests will not be entertained for pro-rata refunds.
What does this mean for CSPs?
From March of 2022, all new procurement for licenses, subscriptions, etc. will go through only the NCE platform, and partners are advised to migrate their existing subscriptions to NCE for better workability. However, they can continue to remain on the CSP Legacy system but all incentives and rebates for subscriptions on NCE will be removed from the CSP Legacy by October 2022.
The more concerning question for CSPs, however, will be centered on how their billing configurations can be managed when NCE starts to take over. This is where Work 365 comes into the picture.
While being already equipped with flexible billing rule customization and automation capabilities, Work 365 has taken steps to ensure that any new billing challenges that arise out of the new NCE implementation will not be a cause of concern for any CSPs powered by Work 365.
By enabling better control of pricing, Work 365 empowers CSPs to embrace change without worrying about configuring billing changes for end customers. With streamlined accounting and revenue visibility features, Work 365 ensures peace of mind for CSPs while at the same time empowering sales to adapt NCE in their strategies to acquire new customers and improve relationships with existing ones.
With the digital economy rising above all expectations there is a huge demand from consumers for digital-friendly services. Fueled by events like the COVID-19 pandemic, there is a fundamental need for businesses to invest and incorporate the best of technology solutions in their operations to sustain their market competence. As more businesses race to embrace technology innovations, market leaders like Microsoft have contributed significantly to enabling them in meeting their digital goals faster. CSPs play an important role in this transition as well by becoming the front-face and partner for thousands of businesses as they take their digital journey to the next level.
Work 365 is committed to understanding the unique needs of the CSPs' business while at the same time remaining compliant with pricing and regulatory changes made by Microsoft. This allows us to help our customers offer the most competitive and risk-free cloud services to their end customers with transparent invoicing.
Get this checklist as you plan your transition to the New Commerce Experience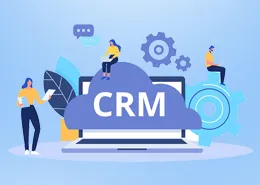 https://www.work365apps.com/wp-content/uploads/2022/05/integrated-crm-thumb.png
185
260
Ketan Jawale
https://work365apps.com/wp-content/uploads/2021/12/work-365-new-logo-4.png
Ketan Jawale
2022-05-04 09:42:57
2022-05-10 11:14:10
The Business Benefits of an Integrated CRM Solution for Microsoft Partners
https://www.work365apps.com/wp-content/uploads/2022/05/reconciliation-partner-thumb.png
185
260
Ketan Jawale
https://work365apps.com/wp-content/uploads/2021/12/work-365-new-logo-4.png
Ketan Jawale
2022-05-04 09:06:43
2022-05-17 14:46:39
The Complex Web of Reconciliation for Microsoft Partners and Resellers
https://www.work365apps.com/wp-content/uploads/2022/04/billing-automation-img-thumb.png
185
260
Ketan Jawale
https://work365apps.com/wp-content/uploads/2021/12/work-365-new-logo-4.png
Ketan Jawale
2022-04-29 12:30:05
2022-05-13 11:40:55
Billing Automation: The Secret Solution for Finance Leaders Looking to Enable Hypergrowth
https://www.work365apps.com/wp-content/uploads/2022/04/Grow-or-Die-thumb.png
185
260
Ketan Jawale
https://work365apps.com/wp-content/uploads/2021/12/work-365-new-logo-4.png
Ketan Jawale
2022-04-20 13:25:22
2022-04-21 09:36:33
Grow or Die – The Mindset that Shapes the Culture at Work 365
https://www.work365apps.com/wp-content/uploads/2022/03/connect-wise-work-365-feature.png
185
260
Ketan Jawale
https://work365apps.com/wp-content/uploads/2021/12/work-365-new-logo-4.png
Ketan Jawale
2022-03-28 13:13:15
2022-04-04 06:55:23
ConnectWise + Work 365 – The Winning Combo to Sustain Business Profitably for MSPs