The Real Meaning of Career (and Professional) Growth at Work 365
Employees are the building blocks, the backbone, of any business. As such, the success of any organization is directly proportional to the success of its employees.
Vincent Lombardi noted that "individual commitment to a group effort…is what makes a team-work, a company work, a society work, a civilization work." Given the truth in this statement, it becomes an organizational responsibility to create an environment that becomes conducive to professional growth that builds rewarding careers.
As an organization, we are committed to enabling our employees to move ahead and build their careers through professional development. Career growth for us does not just mean a title change. It means taking a well-rounded and holistic approach that also ensures complete professional forward movement.
Here is what career growth looks like at Work 365.
Opportunities to build cutting-edge technology solutions
Our employees get the best opportunities to work on advanced technology to build robust and business-impacting solutions. Innovative thinking and the capacity to translate business requirements into working and viable software solutions are something that we expect from them. We encourage our employees to constantly upgrade their knowledge capital and build their technical and critical skill sets to build solutions that drive customer success.
Our high-performing teams are in the process of continuous learning through various training programs that we organize. The employees also have access to a vast library of best practice knowledge articles to increase and expand their technical proficiency and elevate problem-solving skills.
Our employees are encouraged to develop a solution-driven mindset in their problem-solving approaches and identify pathways to use cutting-edge technology to build solutions that tangibly contribute toward customer success.
Human library of knowledge
Continuous learning has to be a mainstay for any organization that wants to thrive, succeed, and stay ahead of the curve in today's disruptive business environment. We are no different. However, we believe that to drive professional development, technical training has to be complemented by delivering access to tribal knowledge and experience.
Our teams are led by extremely proficient technical experts who are eager to share their knowledge with their teams and co-workers. We also have created an environment that encourages knowledge sharing and ensures that all technical experts and senior resources, leadership included, are always accessible and available to disseminate information when needed.
We believe that knowledge shared is knowledge doubled. Regular interactions and access to information and support from experienced and senior team members contribute phenomenally to expanding knowledge. Professional development becomes an organic outcome of accruing knowledge and becoming better solution providers.
Value-driven development
Career development for us also involves inculcating a set of values that not only helps the employee in their current job but sets them up for success in life. For this we help our employees develop their technical and critical skills such that they can:
1) Act with courage and confidence
2) Remain accountable and drive elevated ownership levels towards personal and professional selves
3) Build fairness in all our interactions, whether with clients, team members, or in our personal lives
4) Work with empathy and compassion and with compassionate awareness of our impact and influence on others
5) Be consistently and continuously focused on growth.
We help our employees realize how these aspects contribute to their career development and enable them to see that these attitudes set them up for immense professional success where they are and where they go.
Growth mindset
Developing a growth mindset is essential for building successful careers. Given today's environment of constant disruption and change, organizations need people who are focused on identifying growth opportunities. Those with a growth mindset know that in adversity lies opportunity.
We help our workforce develop this critical skill through robust learning initiatives and everyday interactions. A growth mindset involves building elevated levels of self-awareness to identify mistakes and recognize failures fast along with being technologically proficient and emotionally resilient.
These are all key skills that are essential to thrive, grow and become successful in today's world of work. We have manager-led coaching, regular learning and development programs, and mentorship programs with senior leaders to help our employees develop this mindset, augment their productive outcomes, and move ahead on their career paths.
At Work365, we differentiate between the terms 'career' and 'job'. A job is something that you do only for financial gain. A career is something that you build over time. It is something that not only drives financial security but also facilitates professional development by enhancing skills, accruing relevant experiences, and acquiring knowledge. Our career development initiatives have ensured that our workforce is armed with the right technical knowledge along with the right critical skills to ensure the complete professional development of an employee.
Are you looking for job opportunities?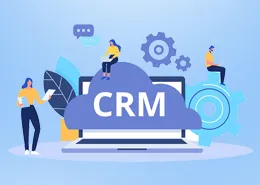 https://www.work365apps.com/wp-content/uploads/2022/05/integrated-crm-thumb.png
185
260
Ketan Jawale
https://work365apps.com/wp-content/uploads/2021/12/work-365-new-logo-4.png
Ketan Jawale
2022-05-04 09:42:57
2022-05-10 11:14:10
The Business Benefits of an Integrated CRM Solution for Microsoft Partners
https://www.work365apps.com/wp-content/uploads/2022/05/reconciliation-partner-thumb.png
185
260
Ketan Jawale
https://work365apps.com/wp-content/uploads/2021/12/work-365-new-logo-4.png
Ketan Jawale
2022-05-04 09:06:43
2022-05-17 14:46:39
The Complex Web of Reconciliation for Microsoft Partners and Resellers
https://www.work365apps.com/wp-content/uploads/2022/04/billing-automation-img-thumb.png
185
260
Ketan Jawale
https://work365apps.com/wp-content/uploads/2021/12/work-365-new-logo-4.png
Ketan Jawale
2022-04-29 12:30:05
2022-05-13 11:40:55
Billing Automation: The Secret Solution for Finance Leaders Looking to Enable Hypergrowth
https://www.work365apps.com/wp-content/uploads/2022/04/Grow-or-Die-thumb.png
185
260
Ketan Jawale
https://work365apps.com/wp-content/uploads/2021/12/work-365-new-logo-4.png
Ketan Jawale
2022-04-20 13:25:22
2022-04-21 09:36:33
Grow or Die – The Mindset that Shapes the Culture at Work 365
https://www.work365apps.com/wp-content/uploads/2022/03/connect-wise-work-365-feature.png
185
260
Ketan Jawale
https://work365apps.com/wp-content/uploads/2021/12/work-365-new-logo-4.png
Ketan Jawale
2022-03-28 13:13:15
2022-04-04 06:55:23
ConnectWise + Work 365 – The Winning Combo to Sustain Business Profitably for MSPs